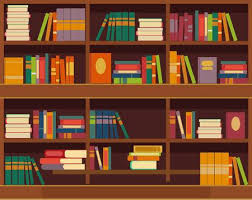 News from Mrs. Lux:
*the Washington State Book Award Committee has extended the date to vote until May 28th! What does this mean for us?  I am extending the date to turn in Book Bingo
Information for prizes until May 31st!  Email info. to me about the books you've read from your Book Bingo form.  I will be working on prizes every Wednesday and sending them out!
**No more Form to fill out to request library books (except for K and 1st graders).  I have increased holds for all students to 4.  Go to:  destinydiscover.com to access our Cherry Crest library
Catalog, log in and make your holds.  Hybrid students:  books will be delivered to your classroom each week.  Virtual students:  you may pick up/drop off books each Wednesday from 3-5 p.m.
Questions?  Email Mrs. Lux:  luxja@bsd405.org   OR  message her on Teams!  ❤📚   Happy Reading Chargers!